We proudly announce our keynote speakers.
Keynote 1
Gender and Islam
Dr. Fatima Tofighi, University of Religious Pardisan, Qom, Iran & Research Fellow, University of Bonn
Keynote 2
Islam and Democracy in Afghanistan
Prof. Dr. Mohammad Jawad Salehi, University of Education Freiburg, Germany
served as the former chancellor of Gawharshad University. He holds a BA, MA and PhD in political science. Dr. Salehi served in various positions and governmental positions in Afghanistan. He served as a senior advisor of curriculum development for the Afghan Ministry of Higher Education and was the founder and vice-chancellor for academic affairs at Kateb University. He also served as dean of the department of political science at Avicenna University before starting his career at Gawharshad University. He has contributed to many manuals used in Afghanistan's higher education institutes, including manuals on human rights, peace education, gender and politics and democracy. Dr. Salehi has taught human right courses in Afghanistan for over 12 years and worked with various national and international NGOs on these issues.
Keynote 3
Recent Developments in Higher Education in Afghanistan
Naqeebullah Jafari, Gawharshad University, Afghanistan
studied for his bachelor's (2009-2012) and master's (2014-2015) in International Relations and has studied for his second bachelor's (2016-2019) in Philosophy. He, in addition to political and civic activities, has been active in higher education for a decade in different universities as a lecturer and administrative cadre. After the fall of the Islamic Republic of Afghanistan in 2021, he as Chancellor and Vice Chancellor for Academic Affairs played a vital role in managing the crisis and maintaining the achievements of Gawharshad University. Currently, he works as Vice Chancellor for Scientific Researches at Gawharshad University and principal investigator for the DAAD-funded German-Afghan-University Collaboration with the University of Education Freiburg.
Keynote 4
Education and Religious Radicalization in Afghanistan
Dr. Mohammad Baqer Zaki, University of Education Freiburg, Germany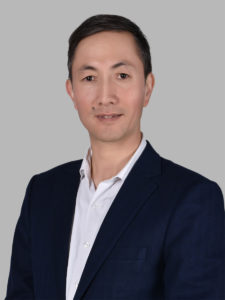 is a political sociologist and his research interest include education, informal institutions, peace, conflict resolution and media. He obtained his PhD in 2017 from the Tarbiat Modares University with a thesis on the political role of the Loya Jirga in Afghanistan. In 2011, Zaki participated in the International Visitor Leadership Program which is a professional program for current and emerging international leaders and funded by the U.S. Department of State's Bureau of Educational and Cultural Affairs.
From 2020 to 2021 he was an assistant professor and vice-chancellor for research at Gawharshad University in Kabul, where he worked on different projects including peace, peace education, local councils and Jirgas, and media campaign on Covid-19 in Afghanistan. He has supervised over 10 research projects and academic thesis. Zaki was the deputy director for policy at the office of the President of Afghanistan (2017-2020).
–> Back to Conference
Updated 24.10.2022